Topremedy – Your Partner in Medical and Beauty Treatment in Hungary
We try to give as much information as we can to help your decision about your treatment abroad. You can see on our website that there is a lots of work behind us. But we still not ready and I think never will be ready. Every day there is news around our Medical Care Partners, in medical and beauty science.
DO NOT MISS THEM!
We encourage you to like and follow us on social media, give your comments and thoughts. Our social media links are located at the bottom of all our publications. Please feel free to share with friends, collegues, relatives……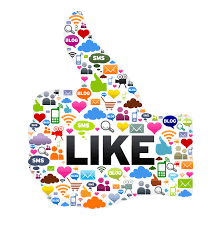 Facebook  https://www.facebook.com/TopRemedy/
Twitter  https://twitter.com/Topremedy1
Linkedin  https://www.linkedin.com/company/topremedy/
Instagram  https://www.instagram.com/topremedy/
Pinterest  https://www.pinterest.co.uk/topremedy/pins/
Google+  https://plus.google.com/u/1/communities/106957179570532911832
ww.youtube.com – topremedy
Videos helps a lot to get real image about our hospitals/clinics, treatments, staff. We regularly upload new videos, it's worth subscribing to our channel to recieve our latest videos.
You can find detailed informations about our company, medical treatments and related information on our website.
There is a separate menu for patients interested in accommodation, where you can also find our customer reviews. Fill our online datasheet for quick and affordable quotation.
info@topremedy.co.uk
We try our best to respond to every email within 24 hours.
Contact us on the numbers below for further questions or personal assistance.
+44 7414 8074 31
+36 70 241 2654