WHY PEOPLE GO ABROAD FOR MEDICAL TREATMENT?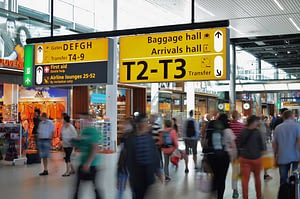 The main reasons people go abroad (Hungary) for medical treatment
More and more people living in the UK and other European countries travel abroad for medical treatment each year. During my sales activity I am asked many times: Why would I go to Hungary for treatment? Maybe you have also this question in your head when you see my adverts. I listed the main reasons:
 Waiting lists are too long
– the longest in 8 years! (2017 data). In the UK, it is normal to wait up to 18 weeks for NHS treatment. In some cases, people wait for months to have serious heart, orthopaedic or other types of surgeries. Half a million Londoners are on waiting lists for NHS surgery alone!
Case study: Mrs H was fed up of waiting in pain, having already been on a waiting list for 20 weeks for a hip replacement, so she sought help from us to get treatment abroad and reimbursement from the NHS, and within two weeks was planning her trip to have the operation.
With us you would not need to wait for more than 1-2 weeks (after authorisation which takes up to 20 working days, if required) for any treatment, whether it is a day surgery, diagnostics or a difficult in-patient surgery.
Risk of MRSA infections too high
MRSA (Meticillin-Resistant Staphylococcus Aureus) is a type of bacteria which has become increasingly resistant to antibiotics. MRSA infection has become increasingly difficult to treat, and can lead to death. For some people, the incidence of MRSA infection in hospitals has been one of the factors which has encouraged them to seek hospital treatment and surgery abroad.
Case study: Mrs T was worried about the recent bad media coverage of the hospital where she was waiting to have her treatment, so wanted look into alternative options abroad. She went to a private hospital with an excellent health and safety record, and had her operation within a month. 100% of her treatment costs were reimbursed by the NHS.
At most of our partner clinics and hospitals, the MRSA rate is 0, compared to hundreds of cases reported each month in the NHS (2014 data: http://www.hpa.org.uk/web/HPAweb&HPAwebStandard/HPAweb_C/1254510675444 )
Local private treatment costs too much
Case study: Mr K wanted Arthroscopic lateral release of the knee surgery, but due to the pain and limiting nature of his condition, didn't want to wait. He couldn't afford to pay for it privately in the UK, so looked into private healthcare abroad. We helped him get the treatment, and reimbursement from the NHS.
With Topremedy you are able to get PRIVATE treatment in Hungary, paid by the NHS. NHS reimbursement is organised by our professional partner company. You are able to get the best treatment, in the safest environment, paid for by your home country.
Leading medical professionals
Case study: Mrs P heard about a specialist department relative to her treatment requirements in Hungary. She wanted to use them for her own treatment, so she contacted us to liaise with the NHS, help arrange the prior authorisation and reimbursement, and plan her trip.
You have the right to choose from the best doctors and hospitals. No postcode lottery.
Easy and inexpensive to reach from UK
Case Study: The S family had planned a holiday to a resort in Lithuania when they found out about the good quality and value of medical care there. They also realised they could get the cost of grandma's glaucoma treatment reimbursed, as she was on a waiting list for this with the NHS, and she had it done while they were away.
The majority of the hospitals are within 2 hours flight from most UK airports.