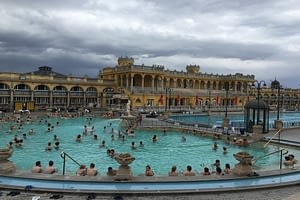 Medical treatment abroad is getting be more and more popular. With the cost of treatment in UK increasing and waiting lists getting longer each year, medical tourism for different treatments is proving a popular choice for many UK patients.
There are more and more possibilities to go to different countries for different treatments. Why is good to choose Topremedy, the UK based company with Hungarian origin owner to get excellent services?
We provide tailor-made service to meet your exact needs in point of the medical service. Based on your request, we give you the possibilities for treatments/surgeries and corporate with the service providers we give you detailed treatment plan and price proposal before your trip.
We can give solution not only for individuals. If you want to take also your partner or children, it isn't a problem. Maybe you have spinal problem, but your wife wants to check-up her teeth and you want to check your children eyes, we provide the treatment plan which is fit for the family members.
We contracted with one of the best clinics/hospitals from their fields. We can provide solution not only if you need dental treatment, but we worked out all the treatment which can be done in other country. These are: infertility treatment, gynacology, eye surgeries, classic and aesthetic dermatology, aesthetic reconstructive surgery, spinal medicine, screening examination, ortophaedic treatments, kids treatments.
All our medical partners has national recognized certification, like as ISO 9001 or JCI. They also apply the best guarantee processes to avoid any disagreement with you.
The Director residents in UK, close to the Customers, but as a Hungarian build up excellent relationship with the medical service providers.
The local, English speaking, friendly staff assist you through your stay in Hungary to ensure that you satisfied go back to UK.
FIND OUT MORE: WHY HUGARY HAS TO BE MY MEDICAL DESTINATION?