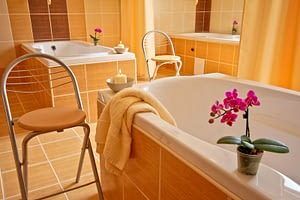 15 YEARS – 10 FINISHED CLINICAL STUDIES…
KAQUN water is the only – currently known – water, which is available both in bottled form and as a bath and has medical scientific results from research carried out on healthy volunteers.
Kaqun is a unique service that provides unforgettable experience. Our aim is the Healthier Life…
Our short history:
2002: In Hungary the first KAQUN Club opened in 2002 in Dobogókő, whose aim is to improve the general physical condition. Since then in Hungary KAQUN bath clubs were built in several places (in Miskolc, Veszprém, Hévíz, Kerepes) and in two locations in Budapest.
2004- Studies have been made in Hungarian Institutes and Universities to know more about Kaqun's beneficial effects.
2012: The first International Kaqun Conference in Hungary. 2 days, 14 presenters, 160 attendees.
2013-2017: Kaqun Conferences were held in Budapest, Rome (Italy), Los Angeles (USA), Singapore and in 2017 Las Vegas (USA).
2015: Kaqun presentation in Singapore – Kaqun introduced its technology to Hyflux Holding.
2016: Singapore-listed sustainable solutions from Hyflux Ltd has reached a deal to buy 30 per cent stake in the consumer water technology company, Kaqun Europe Zrt (Kaqun Europe), for $8 million.
2016: The first Kaqun Spa has been opened in Las Vegas NV USA.
2016: ELowater signed agreement with Changi General Hospital (Singapore) to conduct first human clinical trials of ELO/KAQUN water on Diabetes.
2017: Vegas Kaqun Spa has been enlarged to 16 bathtubs.
"Kaqun technology creates our water but we provide experience to our Guests"
KAQUN water is such a unique, new development, which is able to cease the hypoxia, namely the state of lack of oxygen in the body without side-effects due to its high bound oxygen content. This water is made by a special treatment, which offers scientifically proven beneficial oxygen absorption qualities for the body. As a result of the KAQUN technology oxygen is present in a stable form with a concentration of 18-25 mg/l, which is manifold of the oxygen content of normal drinking water.
During production chemicals are not used, there is no high-pressure oxygen intake from an external source!
With the regular consumption of KAQUN water – due to its high oxygen content – you input oxygen enhancing the regeneration of cells directly to the body.
Consequently, KAQUN water is not mineral water in the classical sense. The following characteristics significantly differentiate it from mineral water: the very low mineral substance content, the high degree of purity, the high oxygen content produced by a special treatment. Its regular consumption detoxicates, refreshes, energizes, reduces tiredness, increases performance, alkalifies the body, enhances the oxygen transporting capacity of blood, it can be effective in case of allergy, immunological or circulation disorders, can affect the operation of the kidneys favorably. It enhances the quality of life, it can increase your performance, the fitness of sportsmen, and it exerts its beneficial effect in the state of lack of oxygen occurring in flight, as well.
The regular consumption of KAQUN water widely enhances life – strengthens the immune system, accelerates the regeneration of the body.
ABOUT THE WARBURG HYPOTHESIS
Otto Warburg (October 8, 1883 – August 1, 1970), son of physicist Emil Warburg, was a German physiologist, medical doctor and Nobel laureate. Warburg was one of the 20th century's leading biochemists.[1] He won the Nobel Prize of 1931. In total, he was nominated an unprecedented three times for the Nobel prize for three separate achievements.
In 1924, Warburg hypothesized that cancer, malignant growth, and tumor growth are caused by tumor cells mainly generating energy by nonoxidative breakdown of glucose and the subsequent recycling of the metabolite NADH back to its oxidized form, for reuse in the glycolytic cycle to complete the process (known as fermentation, or anaerobic respiration). This is in contrast to "healthy" cells, which mainly generate energy from oxidative breakdown of pyruvate. Pyruvate is an end product of glycolysis, and is oxidized within the mitochondria. Hence, and according to Warburg, cancer should be interpreted as a mitochondrial dysfunction. (Wikipedia)
"…Cancer, above all other diseases, has countless secondary causes. But, even for cancer, there is only one prime cause. Summarized in a few words, the prime cause of cancer is the replacement of the respiration of oxygen in normal body cells by a fermentation of sugar…"
—Otto H. Warburg (Source: Wikipedia)
HYPOXIA
Hypoxia is a condition in which the body or a region of the body is deprived of adequate oxygen supply at the tissue level. Hypoxia may be classified as either generalized, affecting the whole body, or local, affecting a region of the body.
Types of Hypoxia / Hypoxia related diseases
Common diseases:
Lung diseases (COPD), emphysema, bronchitis, pneumonia, and pulmonary edema
Heart failure
Fatty Liver
Kidney Hypoxia
Anemia (a low number of red blood cells, which carry oxygen)
Apnea
Cerebral hypoxia
Skin diseases
Tumours