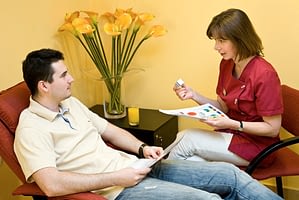 Early detection of glaucoma is not possible without a visual field test. This has become a necessary requirement and a must in the world of ophthalmology. A Visual field defect may also be the initial symptom of some other neurological disease.
The purpose of the visual field test:
diagnosis of eye diseases, tracking the state of the optic nerve, especially in case of glaucoma
diagnosis of neurological diseases
monitoring progression of eye diseases
Visual fields test can help the early diagnosis and treatment of retinal diseases. In case of glaucoma, visual fields test plays an important role to identify defects and assess the therapy efficacy during the progression of the disease.