SPA TREATMENTS ONLY AVAILABLE IN HUNGARY
Hungary is extremely rich in thermal waters, its reserve is significant on a world scale and it is outstanding on European scale. Most of the mineral and medicinal waters contain dissolved minerals medicinal and curative powers. For decades, Budapest has been enjoying the name "The World's Spa Capital". There is specialist spa treatments you can not find anywhere else on the world, only in Hungary.
1. Weight bath or underwater traction therapy
Underwater treatment is currently only offered in Hungarian spas, making it a genuine "Hungaricum". The idea is simple: the patient is held by the neck and/or underarms, while weights of 2 to 20 kilograms are attached to specific parts of the body to stretch the
spine and reduce or eliminate pain. The weight bath introduced by Mr. Károly Moll in Hévíz is among the best known and most effective methods of treatment for degenerative spinal conditions. The purpose of this method is to stretch the spine by means of the buoyancy of the thermal water and to restore the discs to their original position.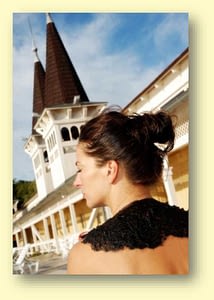 2. The famous Hévíz mud pack
The thermal water of Hévíz is mixed with peat, found in thick layers at the bottom of the lake, to produce the spa's famous mud packs. The medicinal water contains high concentrations of all the important chemicals – 80% inorganic and 20% organic – the boy needs, thereby multiplying the effectiveness of the mud. The healing mud is a completely natural treatment used to ease or even cure a wide variety of locomotive disorders, as well as certain gynaecological and skin conditions. The mud can have a marked effect on the body, so it is important for the patient to be in relatively good physical condition before the effected body parts can be "packed". Most patients emerge from this treatment rejuvenated and with a renewed lust for life.
3. Physiotherapy
Physiotherapy plays an unusually important role in Hungarian rehabilitation and other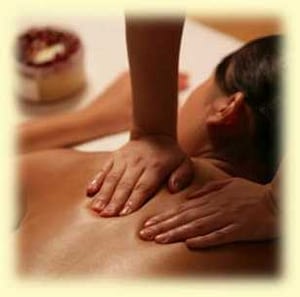 treatments. The goal is to treat damaged joints and improve spinal function through a range of movement in order to strengthen skeletal muscles and adopt a correct posture. Physiotherapy is performed either in the thermal water or on dry land as prescribed by the doctor. It can be applied as a single or combined treatment primarily to strengthen weak muscle groups and ease restrictions on movement. Fur successful physiotherapy, patients should plan for a longer period of treatment. It is important to add that physiotherapists are highly respected in Hungary – it takes four years of intensive study to acquire the necessary qualifications.  
We are happy to give you more information about the available spa resorts.