MEDICAL TREATMENT ABROAD NHS REIMBURSEMENT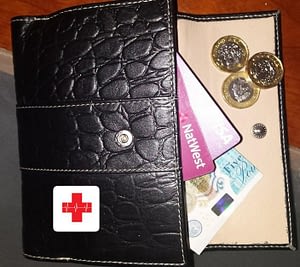 On a long NHS waiting list? Can't afford private treatment?

If you are resident in Britain and eligible for treatment on the NHS, you can now skip the waiting list by opting to have your medical care at a private or public healthcare facility within Europe (EEA). Better yet, we support you to make sure the NHS reimburse you the expenses for the procedure.
What the NHS will cover:
The cost of the consultations, diagnostics and treatment (in-patient and out-patient) that you are eligible for in the UK, up to the level of providing it under the NHS. It covers almost all routine operations and procedures including dentistry (reimbursement for dentistry services abroad is very limited, you can learn more HERE) .
Note: considering that the UK is one of the most expensive countries in which to live in the EU, the majority of countries (like Hungary) all cost less.
 What the NHS will NOT cover:
Translation (if required)
Travel costs and insurance
Accommodation (except when staying in the hospital)
Procedures and tests which are not usually available under the NHS or your local area
Any aesthetic or vision correction procedures
Varicose vein treatment except very severe cases
Note: All of these we can provide support and advice with, to ensure any own-spend is kept to a minimum.
 What you need to know:
 Eligibility
UK resident (proof of residence).
You will pay for your treatment in advance and then the NHS will reimburse you (with our help it usually takes just 4-10 weeks).
Planned Treatment (no emergencies or long term care) should be available to you under the NHS. If you are unsure, please contact us.
Depending on the complexities of each individual case, some diagnostics, and proof of the medical need for treatment, can be obtained from your local doctor (NHS or Private), or the doctors abroad who will perform the procedure.
Some, more complex or very expensive treatments require prior-authorisation by NHS.
 How we work:
Our experienced, multi-lingual team provide all the important information you need to know: what treatments are available, what level of reimbursement is possible and much more.
By taking care of the NHS application process: making sure that it is submitted according to all rules and requirements.
We cooperate with doctors and hospitals abroad, and in the UK, to ensure all necessary paperwork is provided, translated and submitted to NHS.
We seek prior-authorisation from the NHS so you will be 100% sure that your treatment costs will be covered (some more complex cases). That's why it's better to contact us BEFORE you travel.
We assist with accommodation and travel (if needed). We even have team members who can help and support you while you are there.
With a dedicated partners in UK pre-assessment, consultation and after-care clinic for some treatments we are able to offer private initial consultations and after-care.
NHS reimbursement is organised by our professional partner company.