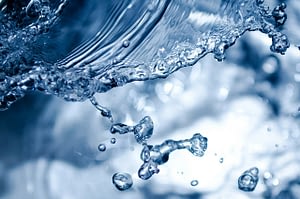 During the course of aging, the ability of the tissues to utilize and absorb oxygen diminishes. The cellular renewal processes of the skin begin to deteriorate. Elastin that creates suppleness and tone becomes stiff and non-compliant. External causes of this deterioration can be from sun exposure, air pollutants and dietary toxins, creating free-radicals that cannot be adequately dismantled and excreted.
Kaqun offers two different gels:
KAQUN NATURAL GEL
Kaqun is also a Gel for topical application. Kaqun Gels incorporate the highly penetrating Oxygen clusters of Kaqun technology with specific but unique healing properties. When the oxygen content of the skin increases, the repair mechanisms within are replenished and renewed. The skin regains flexibility, becoming more lively and radiant. The magic of youth returns.
Attributes
Created directly from KAQUN water
Possesses the same benefits of KAQUN water
Increases the oxygen content of the skin (epidermis & dermis)
Renews skin flexibility and tone, leaving a feeling of being refreshed and energized
Recommended for all skin types, even the most sensitive skin
KAQUN Gel is scent-free and is available in 75ml tubs. KAQUN Gel is created by using high-oxygen content KAQUN water and carries beneficial and life-enhancing properties.
The use of KAQUN Gel
Use it regularly, once or twice daily by applying sparingly to the face and body. One should relax for 15 to 20 minutes after application to allow an uninterrupted influence to the skin. Even for the most sensitive skin, KAQUN gel is recommended.
KAGUN GOLD GEL
Kaqun has created a unique combination that incorporates pure particles of 24 carat gold into the hyper-oxygenated gel, greatly enhancing and activating the benefits of the oxygen clusters, thus increasing the rate of the skin's healing and repair. KaqunGold has the beneficial properties to restore and create a youthful complexion, while at the same time being suited for all skin types including sensitive skin. Kaqun Gel and KaqunGold Gel both are created without the addition of additional chemical additives or fragrances.
Attributes
Based on the essence of Kaqun water, imbibed with gold
Associated clinical studies over 10 years (10 clinically significant Medical University studies)
High oxygen content,
Prompt and visible improvement in tone, texture and suppleness of the skin
Oxygenation makes for brighter skin
24 carat gold quickens the benefit and quickens cellular metabolism