HÉVÍZ – THE LAKE OF YOUTH
Hungary is extremely rich in thermal waters, its reserve is significant on a world scale and it is outstanding on European scale. Topremedy offers medical spa trips besides of the medical and beauty treatments.
The thermal lake of Hévíz is without exaggeration the world's most beautiful bath tub.
Furthermore, it is literally overflowing with healing water. The lake, extending across an area of almost five hectares at the south-western corner of Lake Balaton, is brimming with warm, alkaline and slightly radioactive water rich in potassium salts, sulphur and hydrogen carbonate.
The spring's powerful curative properties include relief for rheumatism. See for yourself by hiring a rubber ring and drifting dreamlike between the water lilies, floating on the water's idyllic surface. In summer, the lake reaches temperatures of 35°C, but the water never falls below 25°C, not even in the icy cold of winter.
The temperature and water quality are maintained throughout the year, thanks to a gushing thermal spring that refills the lake every 48 hours. The resort of Hévíz is likened to Eldorado by wellness tourists, many of whom return year after year to this miraculous spring. And the claim that "the water of Hévíz can heal anything – even a broken heart" is no empty cliché.
The water of the Hévíz Lake is equally rich in dissolved substances and gases, combining the favourable effects of naturally carbonated medicinal waters and those containing sulphur, calcium, magnesium, hydrogen-carbonate, as well as those with a slightly radioactive content. The medicinal mud, which covers the bed of the lake in a thick layer, deserves special attention. The Hévíz mud, which is unique of its kind, contains both organic and inorganic substances and the radium-salts and reduced sulphuric solutions in it represent special medicinal factors. The medicinal water and mud originating from the several then thousand year-old Pannonian Sea, together with the complex physiotherapeutic treatments, are suitable for treating all kinds of rheumatic and locomotor diseases.
We are happy to give you more information about the available spa resorts.
Hotel Aquamarin***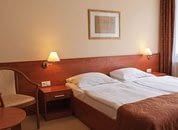 Located in a peaceful area of Hévíz, surrounded by a large park, Hotel Aquamarin offers medical treatments in a spa with 3 thermal pools. Rooms are large and have private balconies. Situated just a 10-minute walk from Lake Hévíz and a 5-minute walk to the town centre, Aquamarin Hotel has spacious rooms that include cable TV and bathrooms with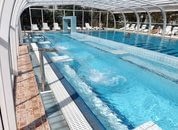 shower. Access to the spa is included in the rates. There are 2 indoor pools and one all-year outdoor pool. All 3 pools utilise water from the hotel's own thermal spring. Guests can enjoy a wide offer of treatments, including weight baths and medical massages. There is also a sauna and a beauty salon with hairdresser and barber. The restaurant at Hotel Aquamarin serves Hungarian cuisine and diet dishes. Buffet breakfast is also served here daily.
Hunguest Hotel Helios***superior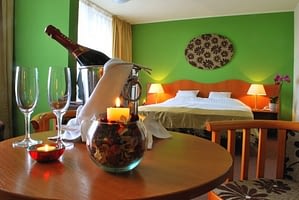 The Hunguest Hotel Helios can be found 500 metres from the centre of Heviz and the thermal lake, in the middle of a wonderful 4,5-hectare park. The 150 double rooms and 12 suites in the air-conditioned Anna Building have private bathrooms (with bath tubs), toilets, balconies, televisions, mini bars, telephones, and safes. The Helios hotel has its own medical centre with an indoor thermal pool as well as an outdoor summer swimming pool. Make use of a wide selection of wellness and beauty services and facilities, like an infra-red sauna, a solarium, a salt chamber, steam baths, manicure, pedicure, massages, fun bath, jacuzzi, sauna, infrared sauna, steam bath, Kneipp treading basin, Scottish shower, and much more. The hotel's newest specialty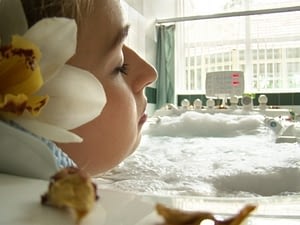 is fish therapy which is still a rarity even in Hungary. It is very effective against skin diseases such as psoriasis, acne, eczema. It is also an excellent natural skin care method.
Danubius Health Spa Resort Hévíz****superior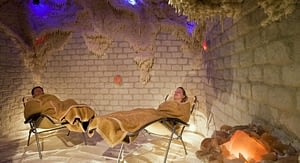 The hotel is located in the quiet and peaceful cure district of Hévíz Spa, only 300 m away from the unique Lake of Hévíz. All the 203 rooms have air-conditioning, bath, color satellite TV with remote control, direct dial telephone, minibar, hairdryer and balcony overlooking the garden/lake or the town, and free bathrobe use.
Connecting and anti-allergic rooms, as well as rooms for non-smokers and disabled guests are available. The hotel provides unlimited use of the hotel's own Spa- and Wellness establishment: jin-jang indoor thermal bath with 2 pools (33C and 37C), swimming pool, whirlpool, steam bath, biosauna, sauna, outdoor thermal pool with sun terrace (from middle of April till middle of October), adventure pool with underwater music and evenings with light effects, wooden cut garden sauna with sauna-show on Friday afternoon and Sunday morning with qualified sauna attendant; full use of the fitness club, and sportanimation: morning- and fitnessgymnastics, aqua-fitness.