GP OR NHS CONSENT BEFORE TREATMENT IN HUNGARY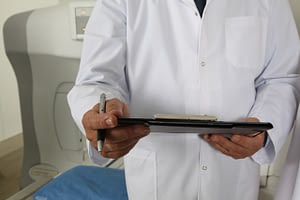 Is it necessary to obtain GP or NHS consent before going for a treatment to Hungary?
In principle, a patient does not need NHS permission.  If an NHS doctor already has confirmed that treatment wouldn't be available under the NHS it is very likely that the same treatment received abroad will NOT be compensated. However, in some cases, when a GP refuses to refer a patient for further diagnostics or treatment, but treatment abroad was medically justified by the European doctor, such costs for treatment abroad might be compensated by the NHS.
If the intended surgery is complex, expensive or has limited clinical effectiveness  (e.g. such as joint replacement, cancer, cataracts, nose reshaping, weight loss, prolapse surgeries or treatments for children), it may be necessary to get NHS authorisation in advance, otherwise the NHS may have a right to reject the compensation claim. Therefore it is always a good idea to contact us before planning your treatment in Hungary.