GLAUCOMA CARE AND DIABETES EYE EXAMINATION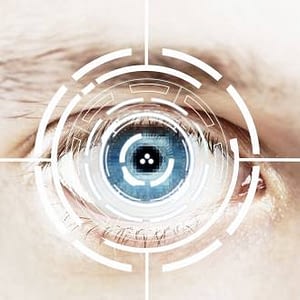 Our partner hospital provides first class ophthalmologic treatment among 20 other areas of specialization. Let us read about glaucoma and how do we treat diabetic retinopathy.
About Glaucoma
This insidious, initially asymptomatic dangerous disease also affects people in younger groups. In our center we focus on the management and care of such patients. Patients receive regular follow ups, related to eye pressure, computerized visual field, OCT -and fundus examinations.
Glaucoma is a disease that leads to the slow and irreversible degeneration of optic nerve fibers. The most common cause is the high eye pressure, but it also occurs in people having normal eye pressure. If left untreated, glaucoma can cause severe vision loss, and blindness.
Glaucoma is classified into two main categories, open-angle and angle-closure glaucoma. The open-angle glaucoma is a chronic disease, usually painless and without symptoms, that progresses slowly. Patients usually notice the deterioration of vision when there is already a high level of damage. Angle-closure glaucoma is an acute sudden episode that causes sudden eye pain with possible related headache and blurred vision. This is what we call a glaucoma attack, and urgent treatment is necessary.
When glaucoma is diagnosed, usually lifelong treatment and monitoring is required. The aim is to prevent further optic nerve fiber damage and vision loss. The damaged optic nerve fibers are unable to regenerate, so early diagnosis is very important. Regular eye screening can provide an early detection of glaucoma, and thus the prevention of vision loss. If left untreated glaucoma may cause blindness.
How to treat glaucoma?
Glaucoma can be treated with eye drops, laser treatment or surgery. Early diagnosis of the disease is important because glaucoma may cause irreversible damages. The purpose of the treatment is to save and preservethe optic nerve and to prevent further damage.
Some patients with glaucoma may need Argon or YAG laser treatment. These modern lasers are also essential for the treatment of diabetic patients with fundus complications, or for the prevention of the side effects caused by circulation disorders that can develop for other medical reasons as well.
Diabetic retinopathy
The longer a person is suffering from diabetes, the greater the chance of developing diabetic retinopathy. Diabetes causes the wall of the blood vessels to become permeable, resulting in hemorrhages and oedema that develop in the retina and in certain areas the capillary supply is reduced or the flow is blocked. The poorly controlled diabetes and chronically high blood sugar levels lead to an aggrevation of the condition.
A sign of a worsening of the condition is when new blood vessels grow and reach the surface of the retina or the vitreous cavity. This can cause bleeding within the eye. If this blood reaches the vitreous cavity, it may cause blurred vision, scar tissue formation, and later retinal detachment or macular oedema, which in turn can lead to severe visual impairment or even vision loss.
In the early stages of Diabetic Retinopathy the patient has no complaints. In most cases, the first symptom is visual deterioration. Regular and thorough eye examinations are important to recognize this problem even if the patient has no complaint yet. So, early diagnosis and treatment is essential to prevent vision loss.
How long is the consultation?
The whole check up takes around 40 minutes, and can be longer if dilating eye drops are needed.