ALL ABOUT FERTILITY TREATMENT IN HUNGARY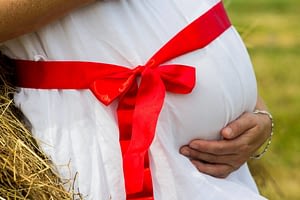 Knowing that families have found happiness through child birth gives us the pride to introduce our professional team of fertility treatment doctors and well equipped clinic in Budapest, Hungary.  Most families are not so lucky having have babies naturally but we want to assure you that you are not alone. Our team of fertility professionals are available to help you achieve that dream. The reason for infertility varies from one individual to the other. Most of them are easily overcome through fertility treatment which is the reason we are open to hear from you.
If you're not eligible for NHS treatment or have decided to pay for your infertility treatment, we will offer you a very compitative price in our highly recomended and successful clinic in Budapest. Our success rate is well above average.
 OUR OFFERS
Treatment in one of the most successful infertility treatment clinic in Hungary.
 EU standard regulated private hospital.
Professional medical staff with excellent knowledge on infertility solution connected with your IVF (cycle monitoring or hycosy examination is offered if necessary).
Excellent services in a postmodern equipped private clinic.
One-third of what it will normally cost in the UK.
WHY CHOOSE US
The success rate of our Fertility Centre is among the best in Hungary. Your chances of getting pregnant in our clinic is above average.
Our protocol is based on international standards and is fast and effective. We can discover the reason for infertility within six weeks.
We only perform treatments based on individual and precise tests. We avoid unnecessary hormone overdoses and any treatment that puts too much needless strain on the body. All of our patients are treated according to a personalized plan.
Our well-equipped, modern endoscopic operating theatre simplifies the treatment of problems causing infertility, quick recovery is guaranteed by the familiar environment and friendly atmosphere.
The doctors in our Fertility Centre are experienced professionals, the staff supporting them operate as a team and our assistants and embryologists are trusted by the patients.
We perform necessary tests and treatments very gently and considerately, accompanied by comforting services.
Knowing that thousands of families have found happiness due to our treatments gives us renewed energy day by day to continue our devoted fight against infertility.
FERTILITY TEST
The framework of the fertility test is the opening and closing consultation. The tests and their analysis take place between the opening and closing consultations. Your examination schedule will be personalized, with the appropriate amount of time and attention.
Opening consultation
The first step is getting to know each other. The aims are to discuss the medical aspects of infertility and to get to know your expectations.
During the opening consultation we
take your medical history
check your medical reports
summarize your history
arrange the necessary tests
You can start your baby project with a carte blanche as we open a new file for you.
Tests
From now on the road branches off: the female and the male tests are taken at the same time. By the time the series of tests are over we will have a considerable amount of objective facts and results. Analysing this data and finding the relations between them predicts the type and sequence of treatments ahead of you.
Closing consultation
The closing consultation leads you to the second phase, which is starting the infertility treatments. A decision is made on the closing consultation about the desired reproduction treatment method.
We hold an anaesthesiology and andrology consultation if necessary
Practical questions are discussed. We give you the patient declaration form, make appointments and give you practical advice for the treatments.